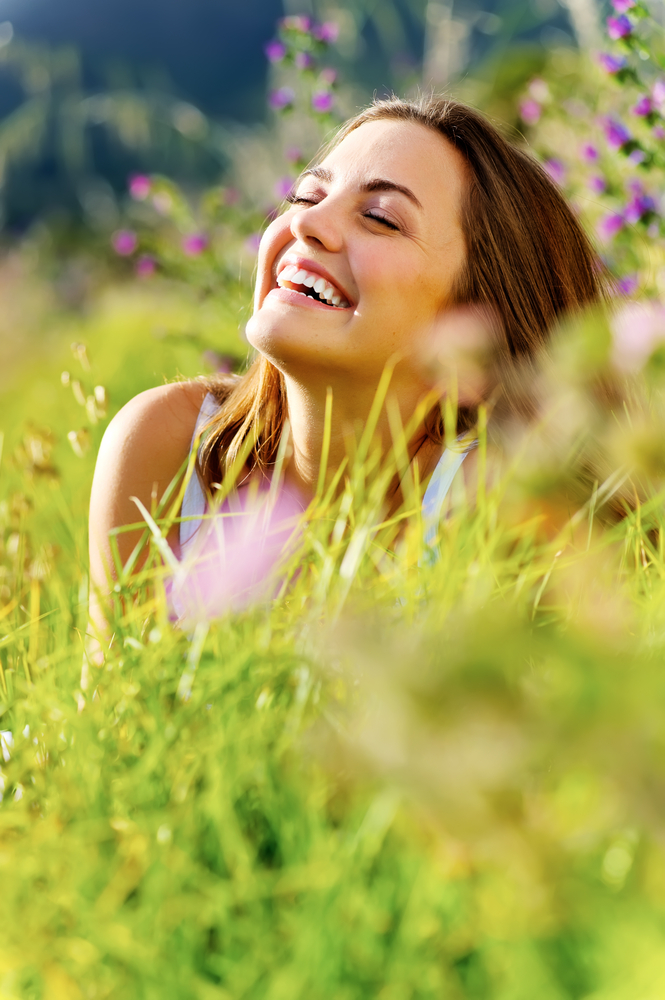 Naturopathic Doctor | Alternative Doctor | Holistic Doctor
The difference in "life " and "quality of life".
Natural Health Innovations has been providing naturopathic, alternative help to those with compromised health issues for years. Our services give people a natural, safe way to reclaim their health. Our alternative doctor at Natural Health Innovations specializes in helping assisting those with chronic illness. At Natural Health Innovations, our naturopathic doctor understands that each person is unique - we tailor our recommendations to best serve each individual working to restore the body back in to balance.



Natural Health Innovations' Approach to Naturopathic Health Care


Various types of clients come to us including people with chronic illness, chronic fatigue, adrenal fatigue, anxiety, hormonal issues, fibromyalgia, candida, arthritis, MS, psoriasis, eczema, children with learning disabilities--ADD/ADHD, sinusitis, allergies, high cholesterol, high blood pressure, pain, headaches, IBS, Crohn's, collitis, emotional and mental issues, post-cancer issues, autistic children, etc., and people who have symptoms that are not understood. All of our clients are looking for detoxification, holistic, natural healing methods, and/or alternative ways to reclaim their health. Some are just looking for weight loss. The healthcare system as we see it today offers incredible help for traumatic accidents and emergencies, however, not much is offered to promote healing in chronic conditions. Some have concerns about various health challenges and want to improve or enhance their health. Many have been to from 10-40 doctors and remain sick.
Naturopathic Doctor - Natural Health Care
Houston Naturopath
- Applying the
Five Levels of Healing
to assess the whole body nutritionally and
emotionally
using
Autonomic Response Testing
as a primary assessment along with computerized blood/tissue mineral analysis.
At Natural Health Innovations
Autonomic Response Testing (ART
) is used to assess where there may be a loss of coherence in the body. This allows our naturopathic doctor to seek the root cause of a health issue rather than look only at symptoms, as evaluating the body as a whole is a top priority. With Autonomic Response Testing the nutritional deficiencies that are present for that individual become very clear. We use
naturopathic
principles to create tailored recommendations for each individual. These may include herbal drainage, homeopathics, nutritional therapies and/or other Naturopathic and Alternative Healthcare modalities.

We use
Autonomic Response Testing
to check each step in the protocol:
Five Levels of Healing
.
Kryptopylurria (KPU)
, detox agents/binders, methylation ability, mental/emotional issues, and
electromagnetic frequencies
are evaluated in order to determine the proper modalities needed to assist the activation of the body's own healing mechanism. A protocol is designed to help move the body toward it's most rapid recovery and repair. Natural Health Innovations, Inc. uses cutting-edge nutritional protocols i.e., homeopathic, herbals along with other modalities in order to assist the body to promote its own healing. Autonomic Response Testing is always a part of our assessment. Natural Health Innovations, Inc. raises the standard in vibrant health. We offer our clients a comforting, caring, relaxing environment in which they can begin their journey to optimum wellness.

Natural Health Innovations, located in Houston, Texas, is a Christ-based natural health practice. The naturopathic doctor of Natural Health Innovations provides individualized programs and services aimed to help you reach whole health and wellness using God-given naturopathic medicine. Our Christian natural doctor believes that a healthy spirit and healthy emotions are vital to a healthy body and incorporates her belief in Christ into all of the regimens. Natural Health Innovations offers assessments and evaluations for chronic illnesses in order to restore the body back in to homeostasis. Our natural doctor has studied under the world's leading alternative doctor, Dr. Dietrich Klinghardt. We offer services to those who are living in chronic illness with a primary goal of returning the body to homeostasis, i.e., to get the body to promote its own healing.
Natural Health Innovations...Continued Education
It is a high priority here at Natural Health Innovations for our doctor to stay abreast on the latest cutting-edge breakthroughs in Naturopathic Medicine and Alternative Medicine through continued education of new research in the Alternative field, including the latest research and breakthroughs on God given homeopathics, herbals, nutraceuticals etc. Our Alternative Doctor continues to stay up-to-date on studies of God-given herbs.
Laboratory Testing
A full range of laboratory testing is offered at Natural Health Innovations. Computerized Blood/hair tissue/mineral analysis is also offered at Natural Health Innovations to determine nutritional deficiencies.
Nutrition

Natural Health Innovations provides the most in-depth, state-of-the-art
nutritional program
to suit individual nutritional needs that is used by renowned naturopathic experts throughout the world in Alternative Medicine. We combine a holistic and allopathic approach, a strategy that has historically yielded superior results in nutritional therapy.
Our Philosophy
Our Naturopathic doctor believes that the body is programmed to achieve wellness. Said another way, the body will return itself to health if given the correct stimuli to set the repair process in motion. The body's moment-by-moment ability to regulate complex neurological and hormonal cycles, modulate proper levels of electrolytes and proteins in the blood, and to breakdown, digest, and eliminate food particles and other ingested substances or stimuli reveals to us that the body wants to do its job. Throughout a lifetime, the body continually responds and adapts to both internal and external events, forever attempting to return to a state of balance (also known as homeostasis). At Natural Health Innovations our alternative doctor is aware and supportive of this natural phenomenon.
Houston, TX 77055
Hours: 10am-6pm
Monday-Friday
Natural Health Innovations incorporates a belief in Christ in all its work to provide a complete environment for health and wellness. You can learn more about our faith and the role of Christ in the Five Levels Of Healing"
"For I will restore health unto thee, and I will heal thee of thy wounds, saith the Lord" Jeremiah 30:17
Natural Health Innovations incorporates a belief in Christ in all its work to provide a complete environment to address the whole body, nutritionally and emotionally. You can learn more about our faith and the role of Christ in the five levels of healing.

"I firmly believe in empowering individuals to take on the challenges inherent in striving for optimal wellness, and those challenges that will help promote their own bodies to heal."

Julia, Naturopath, Doctor of Clinical Therapy (P)
Alternative Healthcare Practitioner