Naturopathic Doctors | Microbes | Natural Health Innovations
The difference in "life " and "quality of life".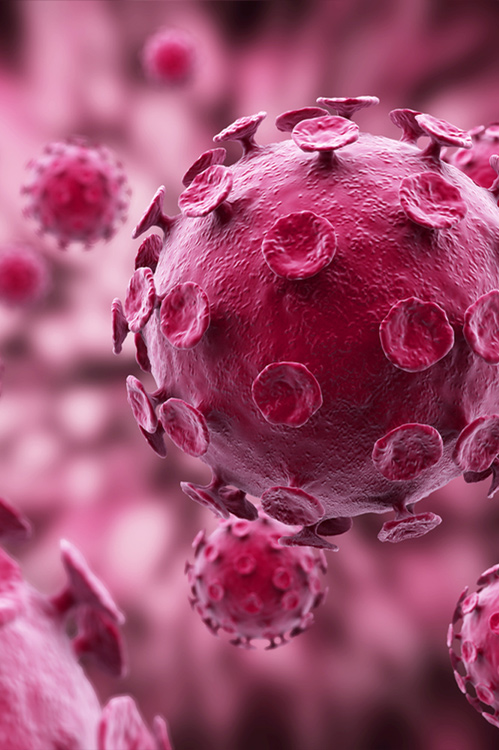 Microbes, Chronic Illness
Dietrich Klinghardt, M.D. PhD
. is an International/World authority on the treatment of chronic illnesses and all types of chronic infections. The protocol that he uses for chronic illnesses, and the treatment of other chronic diseases, is not an antibiotic treatment; rather, his protocol calls for using natural agents to control the organism and restore the body to homeostasis. Klinghardt reminds us that many individuals suffer from a metabolic disorder defined as KPU. KPU is a part of your initial naturopathic assessment at Natural Health Innovations.
Klinghardt Chronic Illness Research
"It's now been fairly well-established that chronic infection is an underlying factor in most chronic illnesses. Many diseases such as i.e., Parkinson's, multiple sclerosis and chronic fatigue are all turning out to be expressions of chronic infections," Dr Klinghardt
"We know that microbes were around for a long time but something happened maybe 30-40 years ago, where the creatures became more aggressive, more penetrating, and more illness-producing than they were before. Some of us suspect it's a man-made element. Some of us suspect that the global warming may play a role in it."
I personally suspect that the exposure to
electromagnetic fields
in the home and the microwaves from cell phone radiation are driving the virulence of many of the microbes that are naturally in us, and makes them aggressive and illness producing."
Naturopathic / Alternative Medicine Approach to Chronic Illness
Natural Health Innovations uses a nutritional, natural, Naturopathic health approach to chronic illnesses with cutting edge alternative nutritional techniques developed by one of the world's leading chronic and neurological illness doctor, Dr. Dietrich Klinghardt. Our naturopathic doctor incorporates the
Five Levels of Healing
. We follow the Klinghardt protocols to move the body in to balance/homeostasis using naturopathic medicine, i.e., homeopathy, herbal and nutraceuticals. This approach recommends God-given solutions to restore the body back into balance We use
Autonomic Response Testing
to check each step in the protocol to determine only those nutraceutical God-given agents that are proper recommendations for each individual. For more information on Natural Health Innovations' services contact Julia, Doctor of Clinical Therapy (P).
From Dr. Klinghardt on Hormones:
"People with untreated infections do not generally do well with hormone therapy.
The body is adaptive. Microbes are using the hormones. The body downregulates the hormone production in order to protect itself against the microbes.
The addition of supplemental hormones may strengthen the microbes
Hormones feel good at first, but this tends to reverse after 4 weeks."
Autoimmune, Chronic Fatigue
"When the microbes and the associated immune reactions are situated in the connective tissue, the infection presents as a "vague, dispersed pain," which oftentimes ends up being labeled as fibromyalgia by conventional doctors. The immunological expression of chronic infections covers a wide variety of immune system disorders, typically with some aspect of autoimmune disease.I did my thesis in 1976 on autoimmune diseases and how the autonomic nervous system interacts with the immune system," Dr. Klinghardt says.
"We found then that the determining factor of the outcome of an autoimmune disease was the presence of microbes that were catastrophically unresponsive to antibiotics
" Dietrich Klinghardt, M.D. PhD, 2012.
Chronic fatigue is generally one of the major symptoms in these patients with autoimmune disease, and neurological illneses.
Natural Health Innovations Approach -- Naturopathic Doctor
Natural Health Innovations is Houston's most trusted natural alternative and naturopathic clinic. The naturopathic doctor at NHI specializes in God-given natural medicine i.e. homeopathy, herbals, and other modalities that restore the body back into homeostasis. The naturopathic doctor at Natural Health Innovations has studied under Dr. Dietrich Klinghardt, the world's leading chronic illness doctor on the use of natural nutritional methods to restore the body. This method uses herbs, homeopathics and nutraceuticals. At Natural Health Innovations, we believe you deserve to live a healthy, full life - free from chronic illness.
Houston, TX 77042
Hours: 10am-6pm
Monday-Friday
Natural Health Innovations incorporates a belief in Christ in all its work to provide a complete environment for health and wellness. You can learn more about our faith and the role of Christ in the Five Levels Of Healing"
Ezekiel 47:12
And on the banks, on both sides of the river, there will grow all kinds of trees for food. Their leaves will not wither, nor their fruit fail, but they will bear fresh fruit every month, because the water for them flows from the sanctuary. Their fruit will be for food, and their leaves for healing."